Wrestlessness has seeped into my hands. For most of my life, I have been some sort of crafter. I take up a hobby, master it then move onto the next thing. I have tried most needlecrafts from cross stitch to embroidery. Silk ribbon was my favourite and most forgiving but how many ornate pieces does a person really need? I moved onto crochet. I made afghans and sweaters, never made slippers because bare feet is where it is at.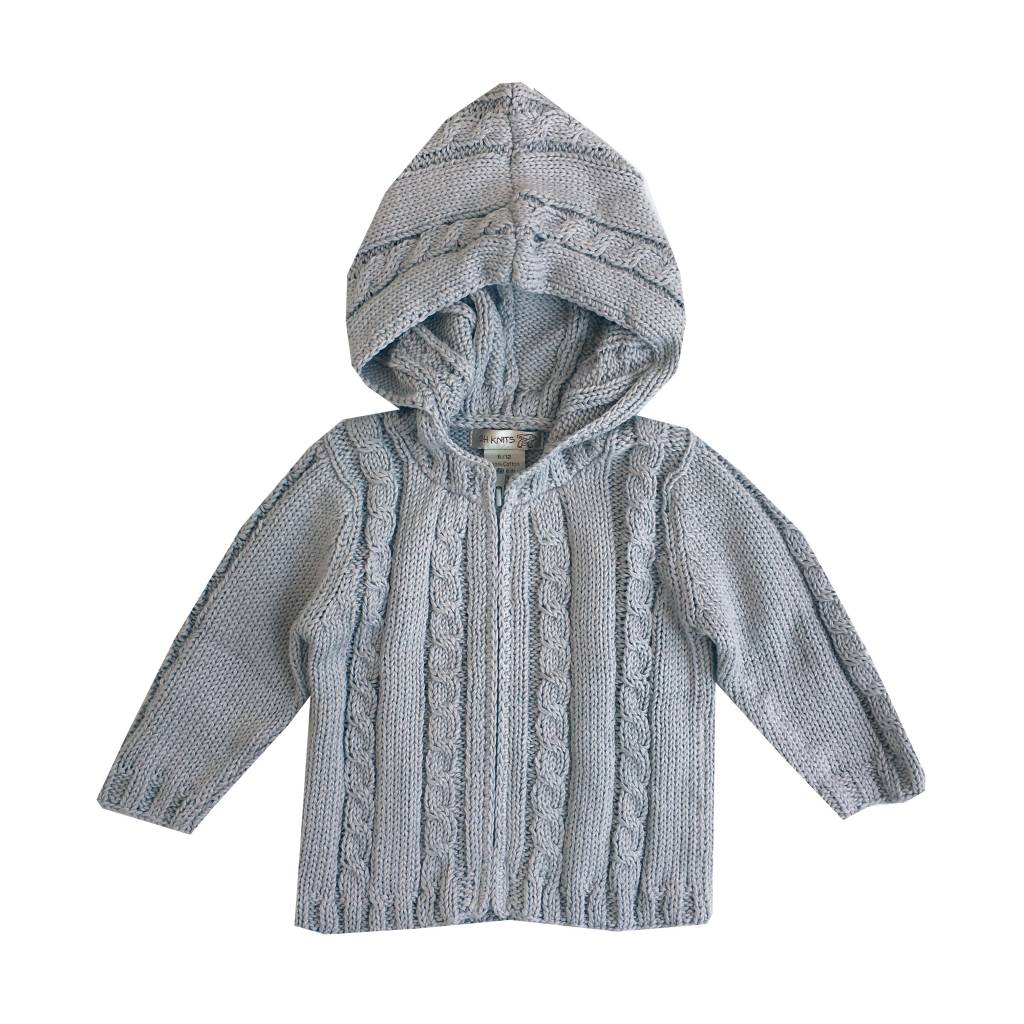 Then I upped my game and tried knitting. I made the cutest cable knit cardigan for my toddler. It had a hood and pockets, I even sewed a zipper into it. It was similar to the photo but it was navy, had pockets and no cables on the arms. This thing was a favourite of both my kids and now that I think about future grandbabies….sure it's likely a decade away, I can still fantasize. Don't judge. I'd like to make another, I wish I still had that pattern. I am sourcing something similar, so if you see one online – please point me that way. )This sweater is for sale – I want to make my own, not purchase from a shop.)
I have made dozens of quilts and tried rug making. I even ventured into papercrafts. I paint on occasion and draw all the time. I have even tried finger weaving. Mostly to make bookmarks and bracelets, but my son wants a Metis sash. No, it's not expropriating a culture, he is Metis so it's completely appropriate. It is a massive undertaking and not something I could do in secret. I have a guilty obsession with spirograph. It's mesmerizing and calming. Most of these things are gone by the wayside.
My daughter is like me. She has tried her hand at most of these same crafts. She pulls up a video and gives it a try. I learned from books. Self-taught just a different method. Her latest project is knitted socks. Most people's first project is a scarf or 'coasters', but not her. Go big or go home – she made socks. Watching her knit the tiniest stitches has me itching to knit again. I am searching different sites for yarn, needles and patterns. I remember loving cable stitches. I think I am going to give it a go again.
It's been 20 years since I last knitted anything. I remember enjoying the feeling of busy hands. That changed to games on my phone – something I am consciously changing. I am on social media infinitely less than a year ago. I like not being involved in drama and focusing on being in the moment has been life-changing. Like my daughter, I dream of making large and complicated projects. I wonder how easy it will be to jump back into knitting? She started because her friend knits during lectures at university. I used to doodle. Keeping my hands busy has always helped me concentrate better on the words being said. When I was teaching I had a basket of fidgets because I understand that need is important to many people, not just me.
Today I am heading out in the snow – we had six inches or so yesterday, and it feels like knitting weather. I am leaning towards a cable project of some sort but I may not get any farther than a knit/purl project. But look at this cable throw.
Too ambitious? Maybe but that has never stopped me before. Give me a follow on Instagram to see the progress and tag/share with me your project for keeping your hands busy. I love seeing what you are all doing.